Dungarees hey? The first time I wore dungarees was when I was a toddler, so it seems I am just wearing my old clothes again when I go shopping for the newest style. It seems to be the case with lots of new clothing ideas in the past few years. For example: Onesies, bodysuits, and dungarees. This doesn't stop them being the most wanted style of the summer and certainly doesn't stop them flying of the shelves, making retailers lots of $$$.
Dungarees are super easy to style, whether they are full length leg or shorts, both are the the best foundations to use to create your perfect chilled-out summer look. They come in so many different colours, more tears and rips than you can think possible and hundreds of different styles and fits. So if you are thinking, no, I tried some last summer and they weren't right, go out and try them again! In my town centre there at least 10 different stores that would sell at least 20 different styles!  Retailers know what's in and what isn't and so they tailor their clothes to suit the customer. After all, we are the ones with the money! 😉
I'm going to give you three different ways to style your dungarees. I own a pair of shorts dungarees and they are my go to fashion item if I want my legs out but not my tummy!
Number 1: Stripes
You may be shocked to hear this, or not, but the easiest way to wear dungarees is with a basic plain or pattern tee underneath and a pair of fashion trainers! Most of the tee's I were underneath my dungarees are striped and come from Primark! Not only is Primark great value for picking up all the different colours and patterns you could ever need, but the quality isn't too shabby either. The material is soft against your skin and if you find a tiny mark or loose cotton when you get home from your shopping day, don't take it back! (Unless it's extreme, obviously!) The worn look goes perfectly with dungarees as denim tends to look worn even before you buy it, sometimes it's even ripped! The t-shirts I own are plain two-toned striped short sleeve, which makes them ideal for underneath dungarees. These can, of course be worn on there own also and can look casual, laid back and are extremely comfortable. Here are some examples of stripes that are in the shops now, so go out and go shopping!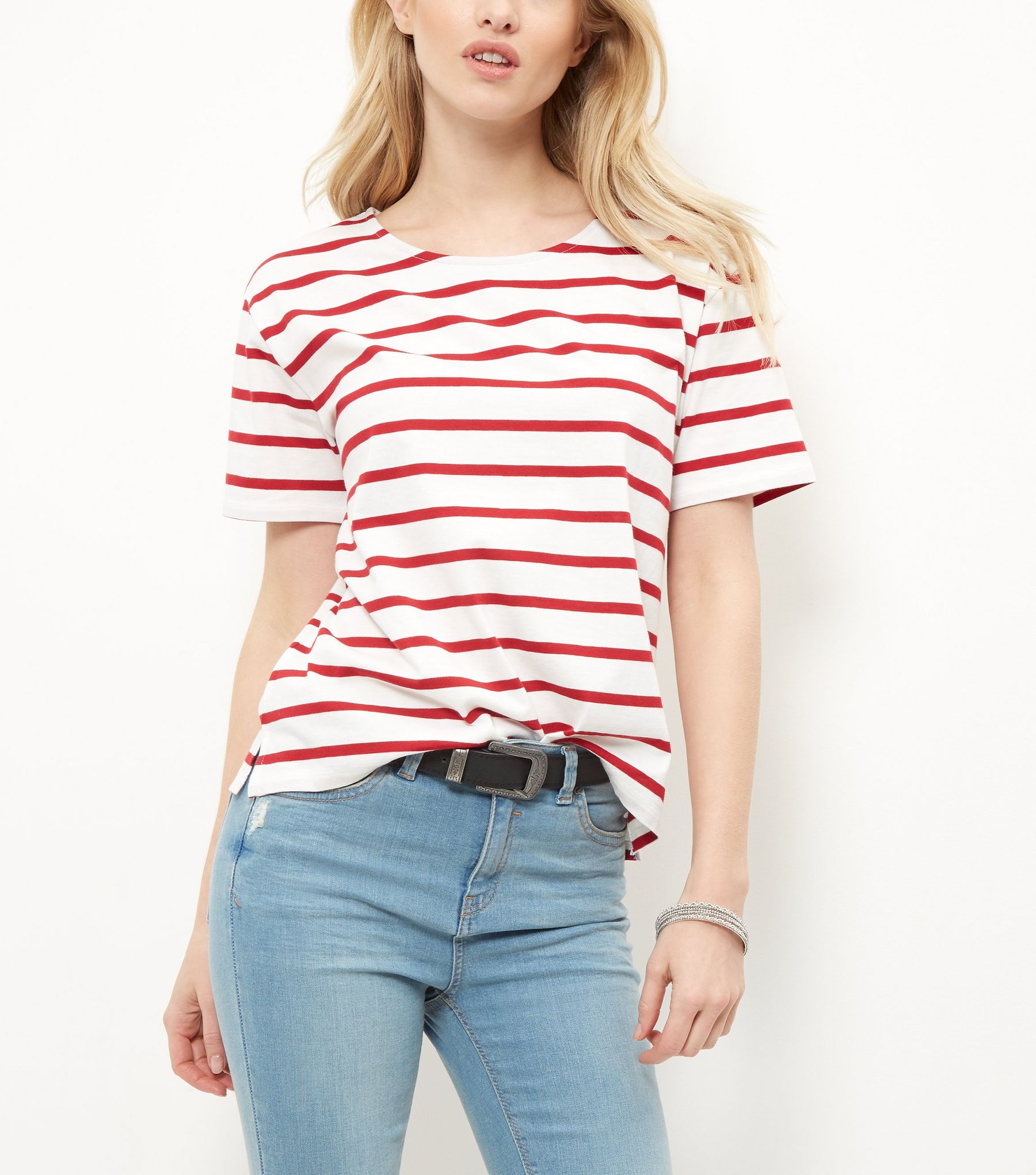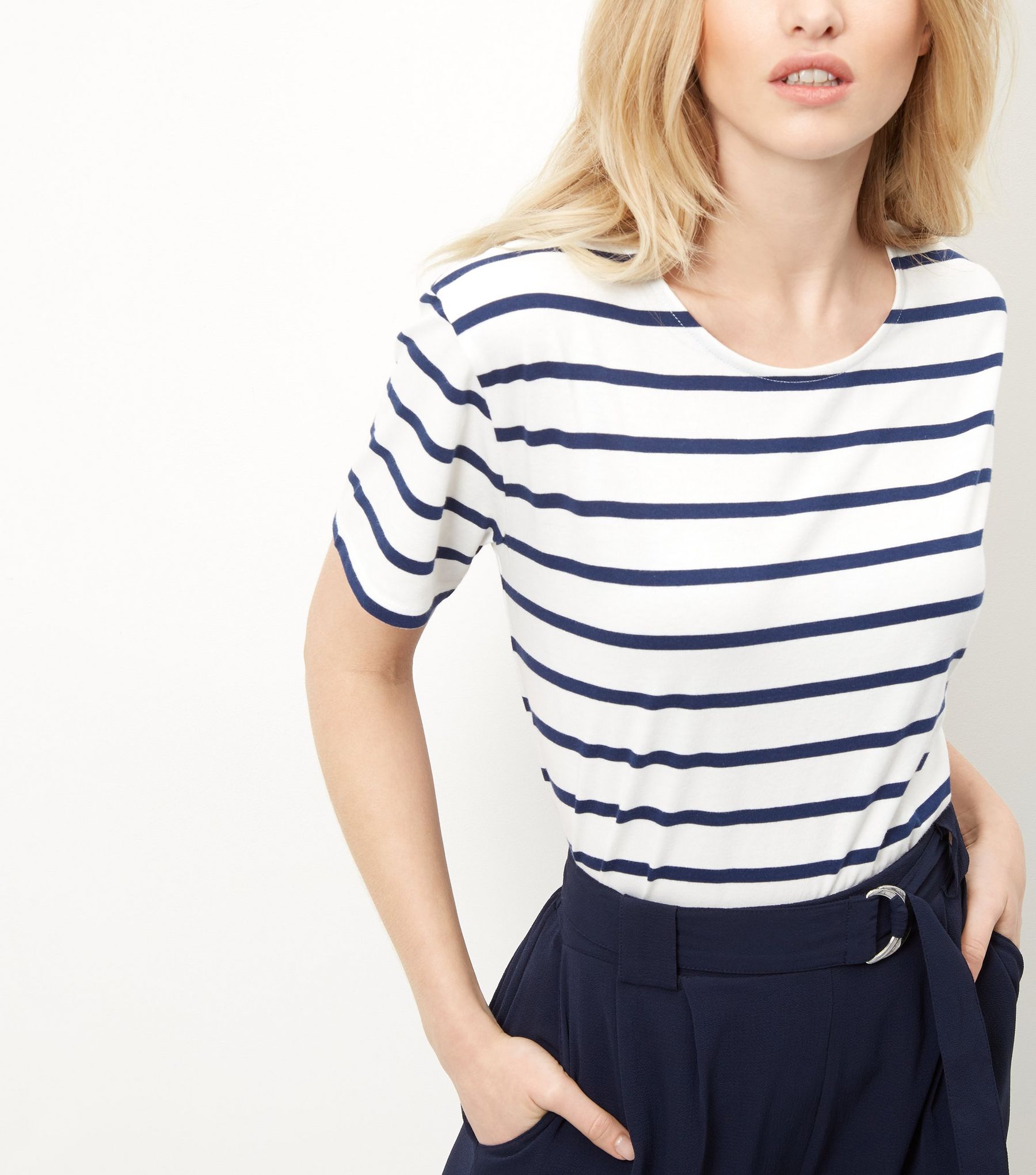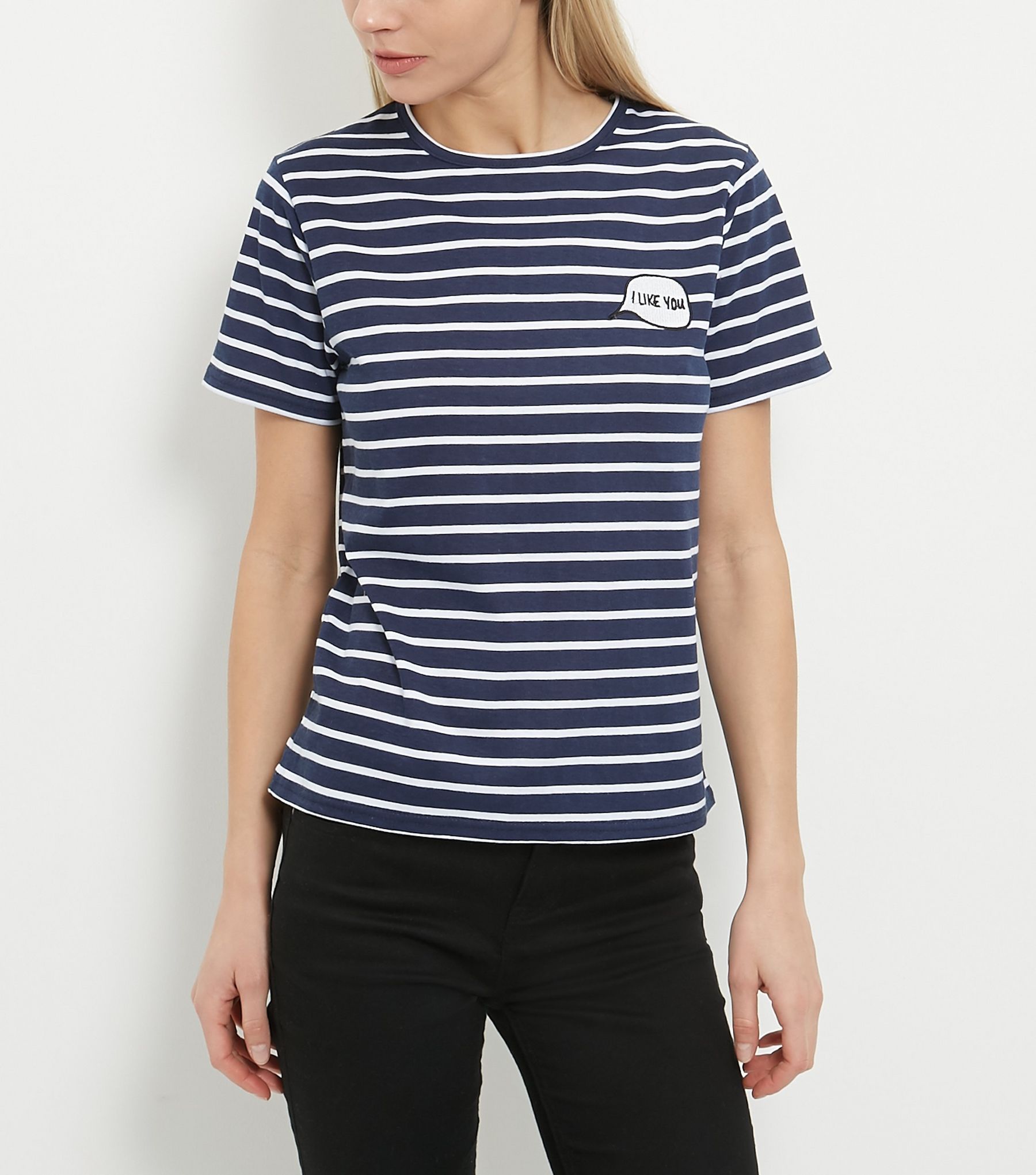 These three are from New Look and are all around £10. You can find cheaper or more expensive ones elsewhere, so take your pick! All you have to do is search 'striped t-shirts' into any store's site and hundreds of results will pop up.
Number 2: Off the Shoulder
Off the shoulder tops are great for summer. Okay, yes. They do cause a problem with bra straps and then when wearing a strapless bra it keeps falling down, but with the right bra, off the shoulder tops open up a whole new side to fashion. Not only are they great for getting that bronzed look on your shoulders and not causing icky tan lines, they are again an essential for summer. Coming in long sleeved and short sleeved, there is a top for every occasion, and they are so easy to style with a throw on cardigan or a jumper if it is a bit chillier. Rain macs are the same and can take the chill off the breeze during that summer shower of rain, whilst allowing you to get you tan on, all in the same day! The best ones for wearing with dungarees are soft plain material, so that you aren't hiding any detail with the denim front. The denim straps on your shoulders are never skin irritating, unless you have super sensitive skin to denim, in which case I would stay clear of this look. The off the shoulder look also allows you to stay cooler on a hot summers day, allowing you to have skin on show but not look too revealing. Again, pair these with your favourite fashion trainers and you are good to go!
Here are a couple of examples you could wear, all found at Asos, all around the price of £10.
Number 3: Plain w/ Edge Detail
These tops were huge last summer and I remember, when I walked into town to meet people, you almost certainly see at least 20 different girls wearing these tops. After Topshop launched their range, other stores followed, with these tops making an appearance in New Look and Urban Outfitters soon after. They are, of course, still able to be bought today and if you can't find any in store, go online! Asos have a huge range of long sleeved tops and Topshop and Urban Outfitters still have a wide variety of short sleeved choices online. These tops are usually seen with a white main body and then with a black or coloured trim to the sleeves and neckline. This creates a pretty contrast and as a basic top, they look great underneath dungarees as you can still see the detail!
Here are a few I have found on Asos, Topshop and Urban Outfitters. They range from £10-£30.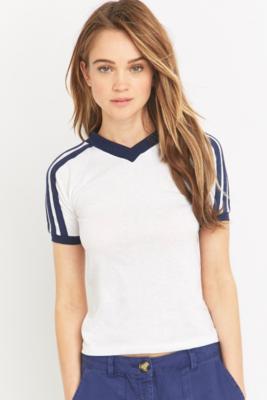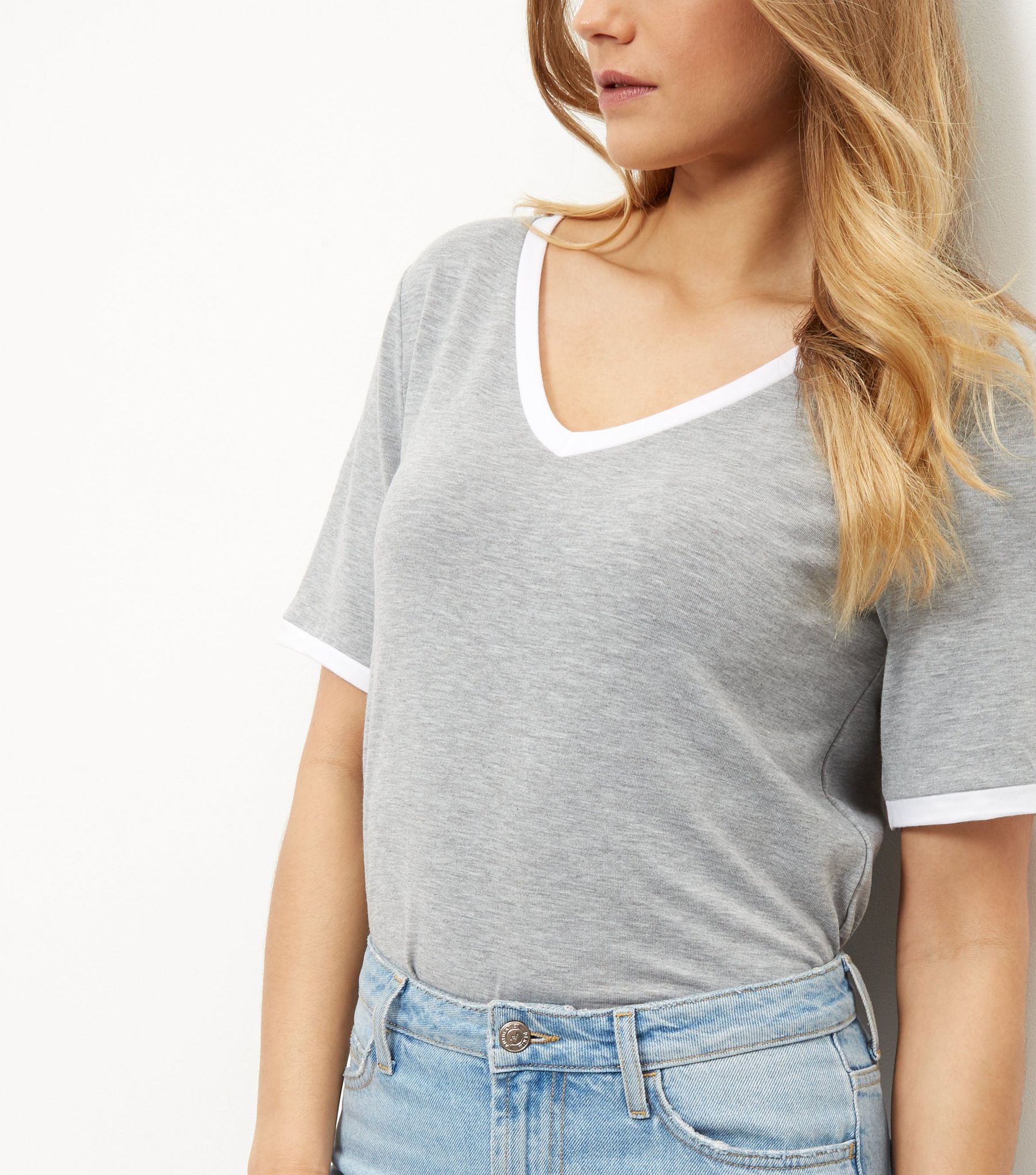 I hope that I have given you some ideas and inspiration with how to wear dungarees, as I know I had no clue when I first bought mine. But after playing around with a couple of ideas I love wearing them, and in the summer they are one of my summer go-to's.
If you want any of the details for the photographs above, just give them a quick click, and a link will take you to the page. Go out and get shopping!
Imogen ❤